We're taking some time out from updating this web-site during 2012, but you can still browse the archives, and we hope to have time to come back with more gig and festival reviews soon...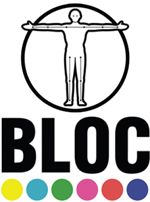 Read our extensive coverage of Bloc 2011 here via Virtual Festivals


Thanks to Paul for taking some shots for us at The Big Chill this year. You can see the results at our Flickr site, along with loads more from previous festivals...

Just click on the picture of Roy Ayers groovin out at The Revellers Stage below...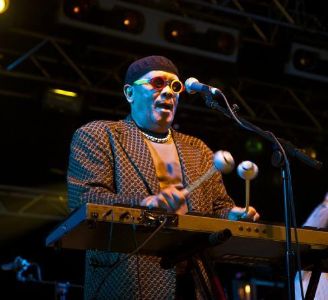 Check the shop for some rare vinyl up for sale, or some cool studio gear...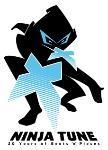 2010 is officially the Year of the Ninja. 20 Years of Coldcut's record label is celebrated with free downloads every week until the end of the year, plus an anniversary boxset and a new book. We can't wait to get our hands on one of these, and they are available to pre-order at a discounted price. For details see here

There will also be many events around the world celebrating the anniversary, with details to be announced soon. The Solid Steel crew have already been announced in The Igloo at The Big Chill. We'll be keeping up with all the celebrations and reviewing any we attend, so keep looking back.....or we'll see you there!!


With the Festival Season coming to a close, we keep our eye in during autumn by searching for great live gigs and DJ sets to keep our thirst for music quenched, and luckily there's plenty of it about!

Here's a few nights out we've got planned, and if we like it, you can read about it on our Past Events pages here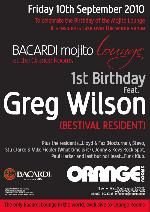 Greg Wilson helps us celebrate the 1st birthday of the Bacardi Mojito Lounge in the Orange Rooms by grooving us out with some Electro and Disco gems, and some funky re-edits. A lost legend for many years, Greg has come back with a vengeance to much acclaim, both from music lovers and DJs / Producers alike. Check out the dodgy disco wear in his first TV appearance via the Orange Rooms link on the flyer...

Friday 10th September - Orange Rooms, Bedford Place, Southampton


In association with Ableton & Novation, Peepshow present a night with The Orb Soundsystem's Dr Alex Patterson with support from some fresh new Ninja Tuners to boot. Sounds like a night out to these ears...

Friday 17th September - JAMM, Brixton, London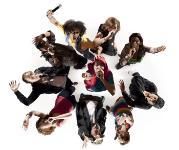 If you've never seen these guys live then book it. If you are trapped in your house and are unable to leave then get online and order "The Beatbox Choir" DVD that followed the creation of Shlomo & The Vocal Orchestra. If you're not interested at all, then you're on the wrong web-site. The intimacy of the Jazz Cafe is going to be a great place to see these guys...they could almost even do it unplugged? No, they need mics to shield the spit!

Saturday 25th September - Jazz Cafe, Camden, London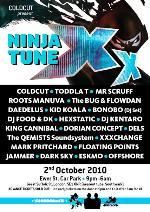 This is it! The biggest, baddest, boldest line-up of Ninja Tune artists ever to grace a flyer...and it's in a car park. That is old school!

Saturday October 2nd - Ewer St Car Park, London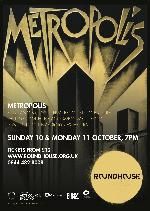 Starting a season of film screenings at Camden's prestigious Roundhouse venue, Fritz Lang's 1927 classic sci-fi extravaganza has been reconstructed and restored as a result of an exciting archive find, and is given the full-on soundtrack treatment with a live performance by the London Contemporary Orchestra. An extraordinary event, I'm sure you'll agree...

Sunday October 10th or Monday October 11th - Roundhouse, Camden, London


Celebrating Halloween in Brighton just got more interesting...and with the annual 'Beach of the Dead' zombie march getting more and more popular, where better to go for a weekend away...

Sunday October 31st - Digital, Kings Road Arches, Brighton



Hexstatic's Stuart Warren-Hill brings his holographic experiments to the Onedotzero "Adventures in Motion" festival at The Southbank Centre in 2010.

More info to come...

Saturday November 13th - BFI Southbank, London

The festival runs from Wednesday November 10th - Sunday November 14th



Returning to the Royal Albert Hall, again as part of the Ninja Tune XX celebrations. More info to come soon...

Sunday 14th November - Royal Albert Hall, South Kensington, London


...amongst other things, his latest Simonsound collaboration project. In amongst a hectic line-up of DJs due to take over the Orange Rooms and the surrounding area in the coming weeks, which includes the likes of Format himself, Mr Scruff, The Nextmen and Beardyman & JFB, comes this Sunday afternoon gem of an event, which invites us to come and enjoy a sociable sunday drink in the company of a selection of live acts that have made DJ Format's acquaintance over the last year or so. Most exciting of all, it includes the phenomenon that is Laura J Martin - showcasing her amazing beatboxing and flute looped mandolin jams!!!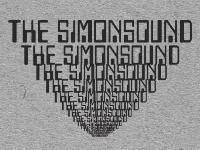 Sunday November 21st - Orange Rooms, Southampton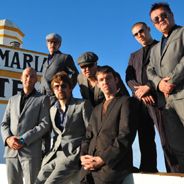 When Soundcrash announced a special gig for all those who couldn't make their Soundwave Festival in Croatia this year, there was no-one more gutted than us to find out it was going to be The Herbaliser who would be entertaining them. Get them out there on that line-up!!! The only hope was that after releasing their 'Session 2' album early on in the year, another show might be just round the corner. The release of a 'Best Of' CD on Ninja Tune sealed it. When the funk is this tight, people are always going to want to see it performed live again and again, and where better than the Jazz Cafe. They did make us wait a little bit longer than we would have liked though...

Thursday December 2nd - Jazz Cafe, Camden, London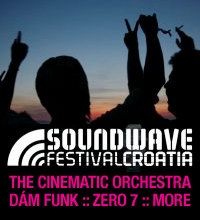 For all those who attended this year's (or last year's for that matter) Soundwave Festival in Croatia, Soundcrash have put on a Christmas party to celebrate the event, and to thank all those who supported it. As a special treat, anyone who has a wristband, or confirmation emails of their purchase of Soundwave tickets, can get in ABSOLUTELY FREE!!! All you need to do is follow the link below, and if you want to bring any friends, it's only going to cost them a fiver. Line-up TBA, but it is promised to include some Soundwave favourites...

Saturday December 4th - Koko, Camden, London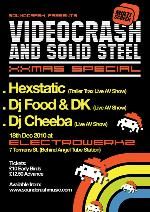 A shift of venue sees Soundcrash's legendary AV spectacular Videocrash join forces with Ninja Tune's Solid Steel for a great looking xmas party at Electrowerkz in Angel, Islington. With residents Hexstatic, DJ Food & DK, plus DJ Cheeba providing their own very distinct take on video mixing, they are sure to set alight the celebrations of the coming holiday period, and give us something special to get down and boogie to as the 'Year of the Ninja' draws to a close. Thanks to everyone at Ninja Tune for providing such a great selection of gigs throughout 2010...here's to the next 20 years!

Saturday December 18th - Electrowerkz, Angel, London

Rescheduled to Saturday January 22nd

Here's the press release Soundcrash released...

"Due to bad weather conditions which have left a large part of the line-up stranded we are forced to postpone this event until January. Tickets bought will remain valid, and refunds will be offered."

Looks like those Ninja Tune XX celebrations will just have to roll-over to 2011...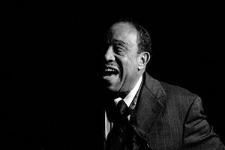 Legendary saxophonist Lou Donaldson comes to the UK for a short stint at London's premier jazz club Ronnie Scott's. Recording numerous albums for Blue Note throughout the 60s and 70s, ranging from Be-bop to funk, Donaldson's alto sax has been heavily sampled during hip hop's golden era by the likes of Cypress Hill, A Tribe Called Quest, The House of Pain, Craig Mack & Jeru the Damaja...

Thursday January 13th - Saturday January 15th - Ronnie Scott's, Soho, London

Cancelled - Replaced with The Pee Wee Ellis Funk Assembly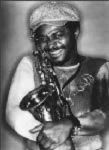 Albeit a great shame that Lou Donaldson can't make Ronnie Scott's in January, standing firm in his place is former JB saxophonist Pee Wee Ellis, and long time collaborator with fellow JBs Fred Wesley and Maceo Parker, bringing a distinctly funky alternative to the more laid back bluesy sounds of Donaldson...

Friday January 14th & Saturday January 15th - Ronnie Scott's, Soho, London




After a long stint doing bit parts on the festival circuit, Mr Scruff returns to Koko to take the lead role again, and remind everyone what they've missed by stretching his arms, clicking his fingers, and getting down to building one of those marathon sets that have made this Koko residency so successful. With 6 hours to fully explore his record bag, you are allowed to get a much better idea of what Mr Scruff is all about, and get the opportunity to sup a fine brew in between all the leg wobbling...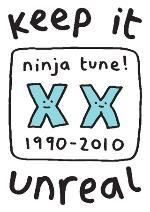 As part of the Ninja Tune 20th Anniversary celebrations, Mr Scruff is doing a special 'Keep It Unreal' in October, so if you've not been lucky enough to get tickets for the London, Bristol or Albert Hall gigs the Ninjas have already organised, then come and party with them at Koko...

Saturday 23rd October - Koko, Camden, London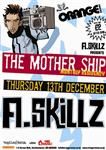 Every couple of months, A-Skillz blesses the Orange Rooms in Southampton with the latest mashed up breaks and edits from his laptop, while being given the freedom to scratch and funk them up to his heart's content. It's a playground for him to tweak and test all those mixes you've heard in bigger, more self-inflated venues, and a chance to get an upfront look at his festival sets. It's always great fun, and sometimes we get a double up with Krafty Kuts. What more could you ask for?

Next One : TBC - Orange Rooms, Bedford Place, Southampton



The legend that is Keb Darge presents a weekly residency at Soho's Madame Jo Jo's, demonstrating the results of his Deep Funk crate digging exploits. Surprise guests are frequent and special...

Every Friday - Madame Jo Jo's, Soho, London



Andy Smith & Keb Darge's aim is to present music from the 50's and 60's in it's raw form, so that we can all enjoy the purity of the original tracks...

Every Saturday - Madame Jo Jo's, Soho, London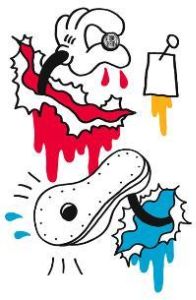 Not content with collaborating with the coolest clothes company on the planet for sponsorship of their European Tour 2009...

...they then bring out this for their US Tour!

Click on the pics to take you to James Pants' Tour Diary on the Carhartt pages

...or where you need to book your US holiday to be able to guarantee a Stussy T



Legendary Jazz label Blue Note celebrates two anniversaries this year - it's 70th Birthday and the 25th Anniversary of it's relaunch in 1984...

...the celebrations will be felt all over the world with new releases, reissues, festivals and tours, and even classic clothing designs of album covers from the Blue Note era. We're going to want to join in, so we'll try and keep you posted with some of the events that will be going on this side of the world...

...who knows, we might even get really adventurous!

First on the list is the Blue Note Records Festival from 30th March to 16th April at various venues around France, including Paris, Lyon, Marseille, Nantes and Lilles

For more of our favourite record labels click here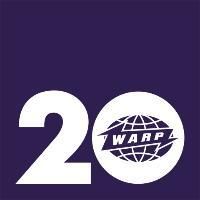 To celebrate 20 years of the Warp Records - the most innovative and groundbreaking of electronic labels - we are treated to a whole array of retrospective releases, reissues, special edition box sets, art prints, films and live shows. From the Artificial Intelligence albums of the early 90s, and the pioneering of acts like The Black Dog, Plaid, Autechre, LFO, B12, Nightmares on Wax, Aphex Twin, Squarepusher, Boards of Canada, right through to more recent boundary pushing releases from Prefuse 73, Clark, Tim Exile and Jamie Lidell, Warp has always been at the forefront of the electronic music scene...

For more details of the Warp special editions, see the New Releases pages


Bang Face. Glade. Soundwave. The Big Chill. Bestival.

The 2010 Festival Season is all but over, and soon it'll be time to reflect on the year's entertainment before we start the search for the Ultimate Festival. Line-ups were exceptional for some of those events this year, but we think there's plenty of room for improvement at all of them (maybe with the exception of The Big Chill), so check out the Underground Legends pages for all our reviews and a special overview of the entire season...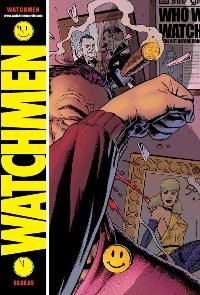 This one gets a special mention, as we've waited in as much anticipation for this movie as we have done for any other event. Alan Moore's seminal graphic novel finally gets translated to the Big Screen, albeit once again without the involvement or support of Moore himself. Many have thought about, some have even started it, but in the end it's Zack Snyder's blockbuster take on it that we're finally going to get a chance to see. The sets look amazing, and it's the attention to detail that is going to try to keep the hardcore enthusiasts happy when they cast their hypercritical eye over the finished product. Maybe the cool merchandise, limited edition reissues, books about the book and extra DVD features might help too. Just don't throw yourself out of a top floor apartment window if it's not a perfect interpretation...

"Ground floor, comin' up!" Watchmen, Alan Moore

In cinemas from 6th March & out on DVD in July

Warner Bros Watchmen Site Watchmen Movie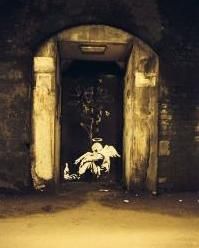 Over 100 pieces make up this closely guarded and much applauded exhibition at the Bristol Museum. Anonymous graffiti artist Banksy displays his vision of the future to anyone who cares, with the contraversial backing of the Council that have, in the past, spent their money removing his artwork from their buildings...

Saturday June 13th - Monday August 31st - Bristol Museum, Bristol

See our collection of photos from this event here


Find out if the events we were so desperate to go to lived up to the hype on our past events and festival diary pages....

© 2006-13 Image Creation Corporation. All rights reserved.

New paragraph